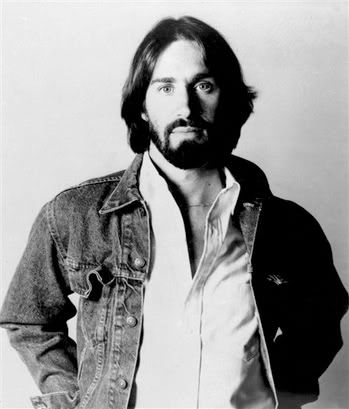 A contributor to many of my childhood memories made on family vacations and cross-country car trips died today. Dan Fogelberg,
of mid-70s/early-80s folk-rock and bluegrass fame, lost the battle with prostate cancer at only 56-years-old.

Dan was a beautiful songwriter, and through my eyes and imagination, his music was a soundtrack to my parents courtship and romance. I don't remember a single car trip where we didn't listen to a tape (that'd be a cassette tape) of Mr. Fogelberg's harmonies.

I guess it's all just "Part of the Plan."


I thank you for the music and your stories of the road
I thank you for the freedom when it came my time to go
I thank you for the kindness and the times when you got tough

And papa I dont think I've said 'I love you' near enough.

The leader of the band is tired and his eyes are growing old
But his blood runs through my instrument and his song is in my soul

My life has been a poor attempt to imitate the man

I'm just the living legacy to the Leader of the Band.