Lucky for you and unlucky for me, I'm finally back from the beach. The weather was glorious and good times were had by all. The re-cap is long, but I guarantee some laughs down the page...

"The Crazy Eight," Amanda, Emily, Rhonda, Lana, Sarah, Lisa, Mandy and myself, piled in two rental cars on Friday to make the trip down to Seagrove Beach, FL for Memorial Day weekend. I lucked out and was presented with a brand spankin' new Pontiac G6 (which I still think is a piece of tool) from the rental company, while Amanda got stuck with a Toyota Carolla. Now, as a Nissan gal and a fan of foreign made cars, I'm all about me some Toyota, but Amanda's car was minus the cruise control and giddy-up the G6 boasted. Plus, my car was just sportier...

As we were leaving, Em presented both cars with the "Florida Booty Mix of 06" and Amanda gave us a "Tootsie's Mix" so we could rock-n-roll all the way to the beach. It's a yearly tradition for Emily to assume the role of "surprise DJ," and she really outdid herself this year, with 19 bootylicious songs. And Amanda's mix succeeded as a shout-out to Jared Ashley and all of those honky-tonk crooners. I must say, the gals are trying to convert me into a hard-core country music fan, and it's starting to work...

You give these girls music and you're guaranteed to witness some crazy dancin' and singin'. Case in point, we're listening to Em's cd and "Dontcha" by the Pussycat Dolls comes up for play. Appropriately, Sarah personifies Tom Jones-sings-PC-Dolls and wails out a rendition of "Dontcha," as if she were headlining Vegas.


We had a few TAR moments among us on the way down to Birmingham. One of the funniest was passing by this gentleman riding in the back of a truck. We also waved hi to the Boobie Bungalow, just off the interstate. Sarah coined a new term for TAR, referring to high-class TAR as "tis wrong."

Our destination Friday night was Birmingham, to spend the night with Ann Wade (she has a double first name like I do!), Emily's childhood best friend. Ann Wade and her roommate were incredibly hospitable for us eight crazy gals for the evening. We had some good laughs when we gave a man friend of ours a nickname prefix of "Awkward-****". We also made fun of Amanda for confusing Arkansas, the state where Ann Wade's roomy is from, with Ark-Kansas, like she thought it was a city or something. The most hilarious quote of the evening came from Lana (of course). Lana says aloud, "I brought three pajama shirts because I'm not sure which one I'll feel like wearing..."

In anticipation of our early rise in the morning, we all headed to bed. Amanda and I are in two twin beds in one of the bedrooms, and every light is off in Ann Wade's house except the kitchen light. I can clearly see the light from my bed and I realize that Rhonda is walking around in the kitchen. I shout out, "Rhonda, what the hell are you doing in there?" Amanda and I burst out laughing as Rhonda rushes our room and says that she was on the phone with her new lover. She wants to show Amanda and I photos of him and so Amanda comes over and climbs in my bed and Rhonda soon joins us. For some reason, we started taking candid pictures of ourselves in the dark and we could not stop laughing at how they were turning out. One of the last pictures we took bore an image of Amanda, with her bangs flapping mid-air. I said it looked like "cock hair." Hi-larious. I really should get Rhonda to send me that pic so I can post it here.

We set out for Florida at 6 a.m. on Saturday morning. Emily had the foresight to give each car a walkie-talkie, and *some* of us (I won't name names), had a bit of trouble operating their walkie-tallkies. At one point, Lana, in exasperation, says into the walkie-talkie, "We can't understand yall on your Rocky-Toppies!" And Lana was totally serious... However, we did enjoy listening to other travelers' conversations when our "Rocky-Toppies" intercepted their signal.

This past winter, myself, Lisa, Sarah and Lana were at the Sorority House (aka Lisa/Sarah's apt.) and we're looking at some photos of the fun times we'd had over the summer, before we'd met Mandy. At one point, Lana looks at Mandy, points to a photo and says, "If you play your cards right, this could be you. Just insert your head here." That hilarious conversation was brought up again during the drive down, when Lana officially welcomed Mandy into the fold.


The Crazy Eight finally made it down to Seagrove, and were in awe pulling into our penthouse condo. The three bedroom/three bathroom villa was immaculate and luxurious. In short, this place was pimped out! We didn't tarry in the condo though---the beach was waiting!

There's a reason why they call the Emerald Coast, the "Emerald Coast." The sugar-white sand contrasted brightly with the turquoise-green ocean. The sky was cerulean blue and not a cloud was in sight. The weather was simply perfect. We slathered on sunscreen and settled in for some sun and waves. Seaweed was a bit of a problem the first day. We began to refer to it as "sea snot." But if you swam a few yards past the seaweed, into the ocean, you could see the bottom.














After a long day spent at the beach, we were ravenous for some fresh seafood (well most of us were). We hopped in the car and drove down to Grayton Beach to eat at Red Bar, this fabulous local restaurant with a kitschy atmosphere. Red Bar is owned by the same folks as The 3-Thirty-1, a favorite restaurant/club destination of ours last year. Red Bar has a seasonal menu, boasting seven delectable dishes from which to choose. I had the shrimp pasta, and was blown away by how fresh the seafood tasted. It was seriously some of the best shrimp I've ever eaten. A few of the gals had the Swordfish steaks and it was amazing as well. Our meal, at 10 p.m., was definitely worth the two hour wait.


On the second day, we pirated some empty beach-chair-rentals and focused on major relaxation. Nearing the end of the day, we began to get a little camera-funny and took some "Zoolander" and model shots, none of which will appear on my blog!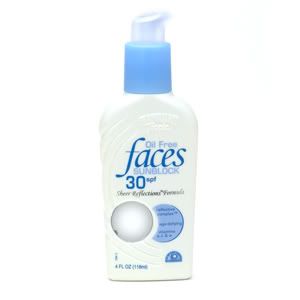 I managed to get a lot of sun, but for the most part, didn't burn too badly. I tried a continuous spray sunscreen that I loved, but it lasted for only 1.5 applications before it ran out. And it was expensive. I'm figuring out that my favorite sunscreen is Hawaiian Tropic Oil-Free Faces Sunblock SPF 30. I've used this sunscreen for several years, and the more I use it, the more I love it. Not only is it oil-free (doesn't clog my pores) and PABA free (doesn't sting my skin), but it contains a reflective complex that looks shimmery when applied, and actually cools my body because it reflects/refracts the sun away from me. This stuff works, I promise. And it comes with a built-in mirror so you can look at your beautiful self all day long.
Speaking of sunscreen, a few of us are getting ready to go out to the beach on Sunday morning. I asked Lana to apply sunscreen to my back and she made the comment, that whomever did it on Saturday applied the sunscreen too conservatively. I said, well that was Amanda, and Emily piped up and says, "Well that's about the only conservative thing about Amanda!" We burst out laughing! When word got back to Amanda later, the conversation was even funnier.
One of my favorite times this weekend was when several of us were swimming in the ocean and we started singing "My God is so BIG, so strong and so mighty. There's nothing my God cannot do!" It's such an honor to be able to enjoy God's glorious creation!
Sunday evening, we got an earlier start, but were still ravenously hungry. We had a brief dance party before we left the condo, deciding we would drive toward Panama City for dinner. We needed to make a grocery run at the Publix before we were to eat dinner. One car of gals went in for the bounty while Lana, myself, Sarah and Mandy cranked the music in the parking lot. We told Lana that we wanted to get out and dance, but she wouldn't let us and locked the doors.
Herein lies the funniest moment of our holiday weekend: Mandy says, we'll just stick our feet out of the windows then. I look around the backseat and see Mandy's foot out the window. And Sarah quickly follows suit. But before I realize what's happening, Sarah has wormed both of her legs out the window, torso following. She sure did "Dukes of Hazzard" out of the backseat window of the G6, in a short skirt, no less. As the music is booming, we are all in fits of laughter! Sarah finally gets her composure outside the car and realizes that a group of vacationing women in their mid-forties have seen the whole incident. They are laughing as well, but you can tell by the looks we're getting that they think we're nuts. Lana gives up on the car door locks at that point, and we're all dancing around the car. The women (and other grocery store patrons) are pointing, laughing, and throwing strange looks at us. Sarah and I look at each other and at the same time, say "they must have their own TAR website!"
We finally loaded up the car again and headed across the street to Bayou Bill's Seafood. Half the gang put our names in for a table, while the rest of us headed to the Winn-Dixie package store to acquire the appropriate ingredients for some late-night margaritas. As we are purchasing the tequila, the lady looks at us and asks for our ID's. Mandy says that her ID is in the car and asks if she needs to go get it. The lady at the counter says, "No, they're the two that look like they're not over 18! (pointing to me and Sarah). Well, of course, Sarah and I burst out laughing---primarily because Mandy is a Shorty McShorterson, even more so than myself and Sarah. If anyone looks like they are just barely 18, it's Mandy.
Our car joins the rest of the gals at Bayou Bill's and after a short wait, we finally get our table. We lucked out with a patient waitress, who knew to how to keep us happy with a full basket of hushpuppies. Our table was a little loud and we got some looks from other patrons, but we're just here to have the
MOST
fun, right!?
The gals packed up the car, after some last-ditch pool/beach time and shopping in Seaside, and hit the road for home. Our first stop was a Subway in a podunk town. The Subway didn't have a paved parking lot---it was red clay. We walked in the door and the first thing we noticed was the heat. The air conditioner was broken. One of the patrons asked the Subway employee, "Are they working on the air?" and the employee just mumbled "no" with a blank stare. While Em and Lana waited in line (because the so-called sandwich makers were as slow as Christmas), Mandy and I headed back to the bathroom. I got to the door first and turned the knob, slinging the door wide open. I got one foot inside the bathroom door and I looked up and there was another Subway employee, um, mid-wipe. In shock, I shut the door and turned around to Mandy with a horrified look on my face. We both burst out laughing and went back to line to wait some more on our food. Emily and Lana had not moved up in the line, because there was this woman who ordered a footlong with everything and your mom. Seriously. I sang, "This is the sub that never ends..."
Em and I had a humorous afternoon talk as we're traveling back to Tennessee. At one point, she laughs and says, "Guys are all wrong when they think girls don't talk about sex or potty humor." And her statement is incredibly true.
The caravan finally hits Abalama, yes Abalama, and we make a pit stop in another po-dunk town outside of Montgomery. The gas station we stop at is an old country store, with a restaurant serving barbeque. The place is packed with locals, eating in the middle of the restaurant in rickety booths. We all go stand in line inside the bathroom and are waiting our turn, when the "sock lady" arrives. This woman walks into the bathroom and she's in her sock feet. One sock has twisted itself so the dirty bottom and the heel are on top. She's wearing dark sunglasses. Nasty. Em can testify that she experienced the "sock lady's" legacy... At least we left the country store with something fun---glass bottles of coke and a renewed sense of Southern Americana!
Spring Break 2006 was the
MOST
fun! Remember to stop by the
Diva Domain
and
Oreos and Milk
, to read their own re-caps of Spring Break 2006.