Obviously, the Cubbies haven't been playing stellar so far this season, but what else is new?


Matt Murton is what's new.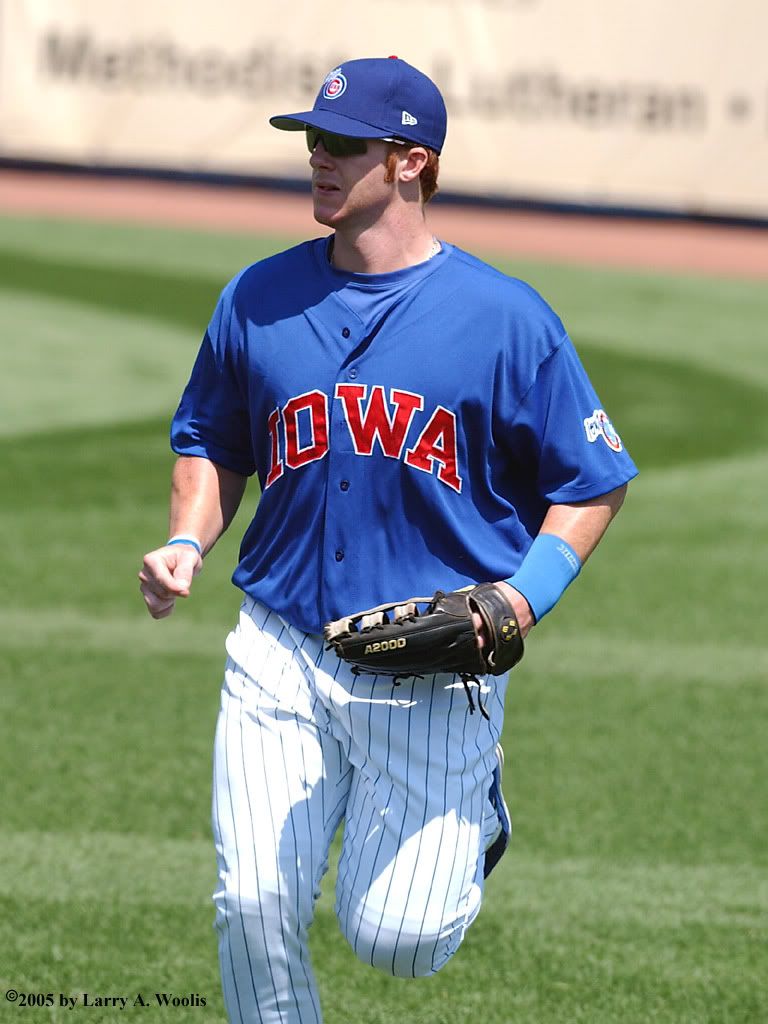 Murton is the current Cubs left-fielder and slugger, making the move from the BoSox to the Cubbies in the Nomar Garciaparra deal of 04. His credentials include playing AAA ball with the Iowa Cubs and AA ball with the West Tennnessee Diamond Jaxx.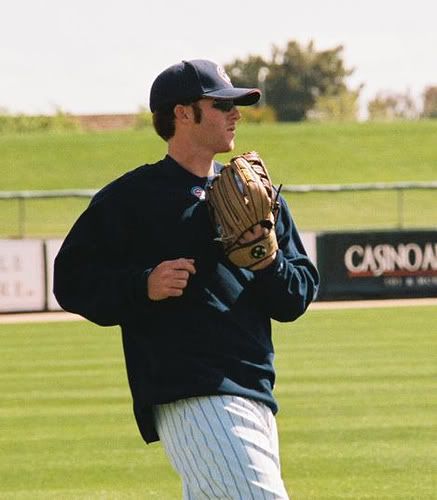 Murton is also a devout Christian.
I've decided we are a perfect match for each other.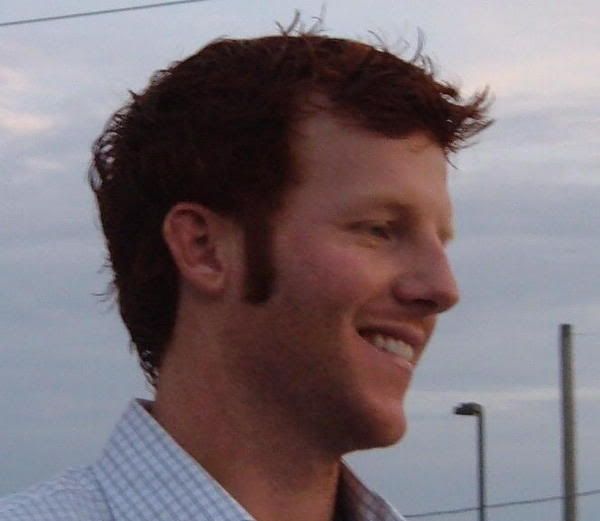 See, he's smiling. He likes that idea too.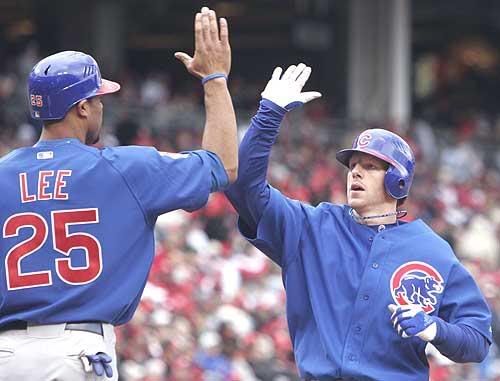 That's Derrek Lee congratulating Murton on snagging a cool chica like yours truly.