It's been a long time since I waxed ecstatic about the products in my beauty arsenal that are the creme de la creme. I love product reviews, and rarely buy beauty products without research and recommendations. So, I hope Encyclopedia Brown can help you in your quest for enhancing your hella-good looks.
Just as I was a convert to a high-end straightening iron, my old ways of a styling with a cheap curling iron have gone. Sarah, my incredibly talented stylist, recommended I purchase a HOT Tools curling iron, made by Helen of Troy. It wasn't outrageously expensive ($25 from Folica), but it produces the best curls I've ever had. I'm sure that's because the golden wand heats up to 450 degrees, just like my Solia flat iron. I purchased the one inch barrel, and look forward to maximizing its use as my hair grows longer.
Speaking of hair, mine is fickle. One day, it's greasy a la Elvis, and the next day, it's reminiscent of Einstein. If I go sans styling product, it's limp. If I use styling product, flyaways dance from my crown. And extended use heat styling certainly doesn't help. I think I might have found a balance in John Freida's Frizz Ease Hair Serum in the Thermal Protection Formula. I run a pea-sized amount through my post-showered hair, and then I add my styling product du jour...whether that be mousse, root-lifter, etc. I find that the serum keeps my hair feeling smooth and silky, yet it doesn't weigh it down. I was pleasantly surprised. You can find similar products like CHI Silk Infusion, but you'll pay almost triple the price.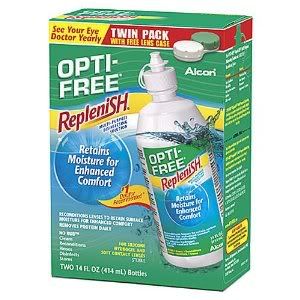 I've been a contact lens wearer since the eighth grade, and for years, I purchased cheap and generic contact solution. Several months ago, I was dealing with a particularly unpleasant bout of dry-eye, and on a whim, I purchased a bottle of Alcon Opti-Free Replenish. It cost almost double what my cheap bargain basement bottle of contact solution costs, but I'm now a believer. The bottle claims to keep eyes moist and fresh for 14 hours, and I can attest that it walks the walk. Sure, it sucks to pay more, but I don't blink out my contacts while staring at my computer screen at work anymore. And, I use coupons.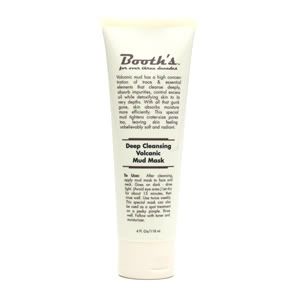 Ya'll know my battle with cystic acne and pesky blackheads, as if I'm a 13-year-old boy going through puberty. My Yaz staves away much of the hormonal breakouts, but summertime with all its sunscreen and sweat isn't kind to my face. Lately, I've been dealing with a lot of excess oil and as a result, breakouts. When Mom and I were in Atlanta, I was experiencing a large flare-up and a trip (trips) to Ulta was in order. Searching for a pore-clearing mud mask, I picked up c. Booth's Deep Cleansing Volcanic Mud Mask. I think I was drawn to the word "volcanic," as in "the crater-size zits on my chin are
volcanic
." This stuff is thick, goopy, and black as tar, but it sure does mop up the the BP spill on my chin. It says to only use it once a week, but I've been using it every night...and it's working. When I was in Mobile for Katie's wedding several weekends ago, I subjected Katie, Hadley, and Tyson to my nightly mud mask routine. I realized that if I paint the mask on strategically chosen areas of my face like
Wooly Willy
, I could entertain the girls. The first night, I wore a Rollie Fingers-style mustache, followed by a beard. The next night? Hitler.
Disclaimer: The above photo is the result of a late-night and too much sugar. By no means do I pledge allegiance to Hitler, the Nazi party, or hate. I'm just sayin.'
For those particularly stubborn zits, I've been dabbing on a bit of Bye Bye Blemish Drying Lotion before bed. It's pink like Calamine lotion and it smells unpleasantly like sulfur, but it shrinks the zits overnight.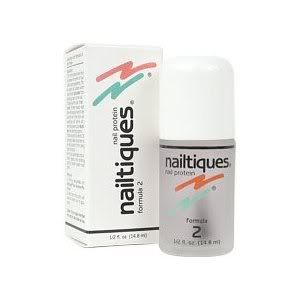 Thanks to the economy, I've been on restriction with salon manicures and pedicures this year. I've taken to buying quality nail polishes and nail tools, instead of forking out the dough on a professional application. The first gem I've discovered is Nailtiques in Formula 2. It's a nail protein that fixes peeling and splitting nails. I saw improvement in the strength of my nails in a few days.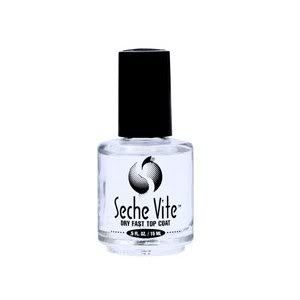 Because I've been doing my own nails, it's imperative that they dry quickly. I typically only have time to sit down for a mani or pedi before bed, although, sheets and wet nails do not mix. At the recommendation of an associate at Cosmetic Market, I purchased a Seche Vite Fast-Drying Topcoat. This is the same top coat used by your local salon, and it wasn't kidding when it claimed to be fast drying. I can go from wet nails to under the sheets in less than ten minutes. And, not a crease or a smudge by morning. I kid thee not.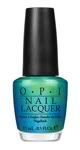 Lastly, I'm sort-of addicted to OPI's beautiful array of nail polishes. They really are the best. My favorite summer color is "My Chihauhua Bites," part of the Mexico collection. It's a sassy red-orange, almost coral. I get compliments on it often when it graces my fingers and toes. I've also been a huge fan of "Greenwich Village," enjoying the pop of green peeping out of my sandals. My nail color of choice for my upcoming cruise will be "Catch Me in Your Net," a blue-green glitter, that will perfectly outfit me for snorkeling in Key West.
Do you have a favorite OPI color? Some colors are synonymous with my friends: Ashley L. loves "Cha-Ching Cherry," Stephanie D. loves "Cajun Shrimp," Mandy. G loves "You Don't Know Jacques!," Natalie W. loves "Strawberry Margarita," and the list goes on.