I love award show season. All of those epicurean dresses on the red carpet... it feels like fashionista porn. The
SAG
Awards were Sunday night, and the gown turnout was a bit disappointing. In fact, the majority were atrocious. Let's just say that the
Fug Girls
are going to have a heyday. So instead, we'll focus on the positive.
Jennifer Hudson
America Ferrera


Eva Longoria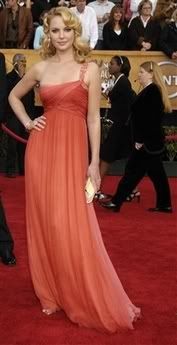 Katherine Hiegl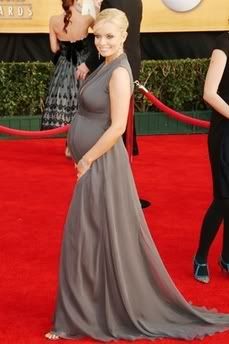 Jaime Pressly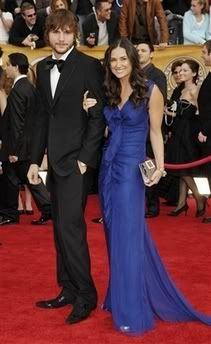 Demi Moore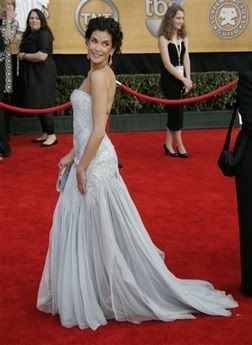 Teri Hatcher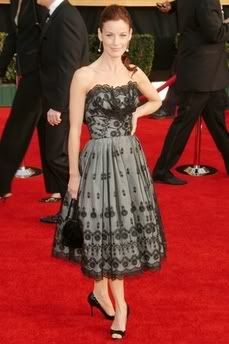 Laura Leighton


Helen Mirren


Will Smith & Jada Pinkett-Smith
Someday, I will have a husband that will honor my presence like the Fresh Prince honors his wifey.
You know I couldn't post a red carpet review without a little snark, and this time, I'm going to pick on one of my favorite actresses.
Rachel McAdams, wearing "oh-no-she-di-nt"