At some point this weekend, I will attend a screening of Sofia Coppola's Marie Antoinette.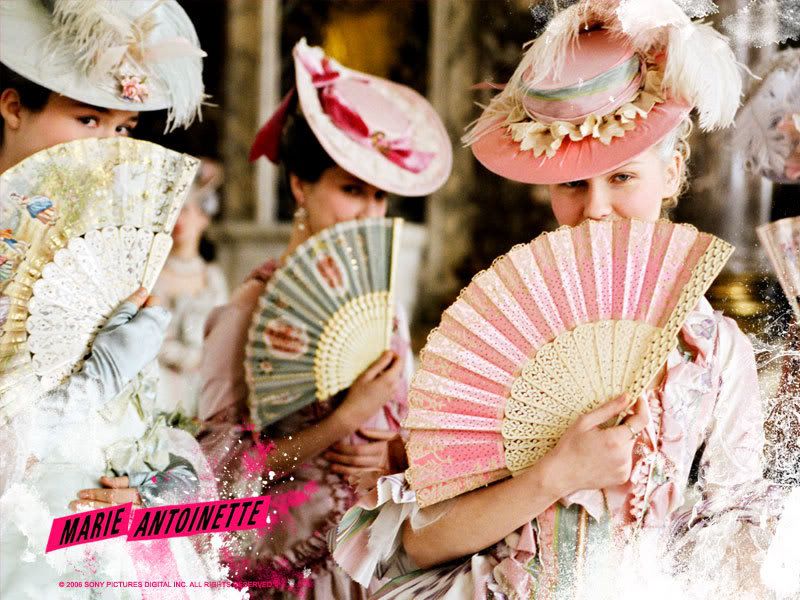 I'm anticipating fabulous costumery, colorful cinematography, Gen-X-indie acting talent, and a new wave soundtrack. I feel about this film, much like I felt about 2004's Vanity Fair. Easy on the eyes, but a dragging plotline.

Supposedly, it got booed at Cannes earlier in the year, but my expectations are still high. So what if Miss Coppola took some artistic liberties in fashioning her interpretation of the teen queen. If I really wanted true historic preservation, I'll read about it in a book. And then I'd have to read another book about it to firm up any previous claims. History is in the eye of the beholder, afterall. Not to mention, the French are just generally hard to please.

BTW, "Qu'ils mangent de la brioche!" is the not-so literal translation of, "Let them eat cake!" often attributed to Marie Antoinette. However, history would dictate otherwise...